As a Therapist, I create a comfortable, safe space for clients to be who they are and to freely share information about themselves.  I do my best to show the client that I'm human, and I won't claim to know how the client's experience feels – that experience is unique to the client.  I will offer empathy, compassion, an educated and experienced perspective, and humour.  I'm constantly trying to better myself professionally and personally.  Personally, this has meant work around boundaries, work in relationships, work at the gym, nutrition work, and meditation retreats.  Professionally, well – behind the scenes, I spend hours networking and participating in professional development, whether that's professional programs or self-directed learning.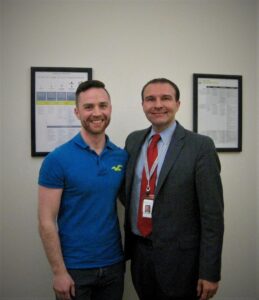 I have a passion for addictions counselling and have committed to specializing in addictions and codependency.  Recently, I travelled to Palm Springs, California to participate in the 'Professionals in Residence' program with Hazelden Betty Ford.  This was a week of specialized, intensive training working with individuals in residential treatment, and also with their families in codependency recovery.  This training put an emphasis on the disease of addiction, 12-step facilitation, co-occurring disorders, neurobiology of addiction, spirituality and recovery. Being in codependency recovery myself, this experience was extremely rewarding and meaningful, both professionally and personally.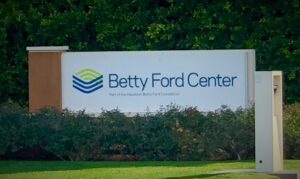 I participated alongside chemically dependent individuals, leading addictions specialists, mothers, fathers, and spouses of chemically dependent people. I learned the neurobiology of addiction right down to the cells of the nervous system.  I learned the Empty Chair Technique, a key method of Gestalt Therapy designed to allow the individual to work through internal conflict.  Also, in this training was an emphasis on family roles and Family Systems Theory, where the idea is that the entire family is affected with addiction.  Improvement on part of one individual in the family will influence the entire family system.  Each family role is at risk for developing addiction.  I learned the 12-Steps of Al-Anon and the 12-Steps of Codependents Anonymous, which aside from a few words, are nearly mirror lists. Recovery from addiction and recovery from codependency are very similar.  We must start with self and stay with self, and allow self to be the focus.
I work with individuals and families with chemical dependency and codependency.  I can assess the probability of addiction for individuals, families, and workplaces using the SASSI.  I work with the chemically dependent and the chemically dependent's family with a focus on the BioPsychoSocialSpiritual approach, Cognitive Behavioural Therapy, and 12-Steps.  My focus isn't so much on the chemical, itself, but rather the components in the individual's life that reinforce the chemical dependency and codependency.  I work with the addict and families to recognize what addiction and codependency is, to develop boundaries, to understand family roles and systems, to explore grief and trauma, and to treat any co-occurring disorders.  I will always be an advocate for the client's recovery, and work with the client in establishing how to advocate for their own recovery.  Scheduling the initial appointment, and showing up, is the first step to advocating for your own recovery, and that's huge!
Michael Kluba, BSW, RSW
Clinical Counsellor/Registered Social Worker