After being invited to Cedars at Cobble Hill residential addiction treatment centre, I immediately jumped to this opportunity. My area of specialization, and where I continue my education and professional development, is in substance and behavioural addictions. So, what a better experience than spending a week in a residential treatment setting to observe this continuum of care from residential to community?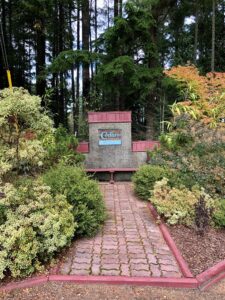 I've worked in inpatient detox and treatment previously. I've worked in acute care since 2014, and I've spent time with other residential treatment centres, but the Cedars team is composed of some of the most authentic clinicians I've worked with in the field of addictions. I was more than welcomed to the team for a week, where I spent my days shadowing, learning, and collaborating with the Cedars team. I networked and developed professional contacts in a field that thrives on community and connection, just as our clients thrive from a community in their recovery. I had the opportunity to sit-in on and participate in individual and group counselling sessions, and lectures, with counsellors and patients. I learned new approaches to practice from the clinicians, and what I learned from the patients was invaluable. Hearing their histories and experiences, and observing firsthand the process of residential treatment on their recovery, was beautiful. There's a particular beauty I see in the progress and process of recovery and treatment of any kind. I'm grateful to have been given this opportunity to learn from these clinicians and patients, who I see as my mentors and teachers. What clients may not realize is the clinician learns from the client every day.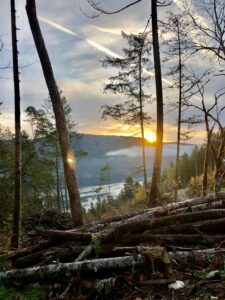 Whether you're traveling to Cedars at Cobble Hill, from Victoria or Nanaimo, the commute is majestic. Cobble Hill is in the Cowichan Valley Regional District, where you're surrounded by the forest, mountains, and bodies of water. When you arrive at Cedars, you quickly come to realize this centre is like a campus, with log buildings, pathways, and the Cedars team welcoming you. The Cedars staff and grounds provide an atmosphere that doesn't feel institutional. It feels like a home, and the team is a family.